United vs Chelsea: This game is among the tough fixtures that the Reds have to go through.
With the rough start to the season Ole's men made an stunning comeback against PSG in the Champions League game after loosing 6-1 to Jose's Spurs.
Chelsea's last victory at Old Trafford was in May 2013 when Juan Mata's 87th-minute goal secured all 3 points for them.
But the Reds do not hold a very impressive record at home. They played two games at home and lost both.
United haven't won at OT since defeating Bournemouth 5-2 on the 4 July. Since then their home results have been Southampton 2-2, West Ham 1-1, Crystal Palace 1-3 and Tottenham 1-6.
United is unbeaten in the past seven Premier League meetings at home against Chelsea, winning three and in the remaining four.
Following their victory in Paris on Tuesday, Man United have won 10 successive away games in all competitions for the first time in their history.
Head to head:
United
Matches: 187
Wins: 81
Draws: 51

Chelsea
Matches: 187
Wins: 55
Draws: 51
Formation:
Talking about formations, the 3-5-2 layout worked wonders against PSG since they are an attacking side.
MUFC were able to contain PSG's midfield while also creating quite a few chances themselves.
But I would expect Ole to change the formation, since Chelsea rely more on their wingers and their defense is weak.
They might be scoring goals but they are conceding a lot of goals at the same time.
Ole can take advantage of his new players, play Cavani with Telles and if VDB starts then Fred is the best option to play with him.
He should go with the players who have shown good form in the last few games, we cannot keep using the same lineup and expect them to win games for us.
We would love to see Axel Tuanzebe in action again, he was very impressive against PSG and If Maguire isn't fit Alex deserves another start.
"He's a boy who takes responsibility for his own development and he's doing everything he can have to have a long career at #mufc and get that consistency. Now it's about getting consistency in his performances, he's got to stay injury-free but I think he can kick on, he's a leader, can play right-back, Centre-back, midfield

Ole on Tuanzebe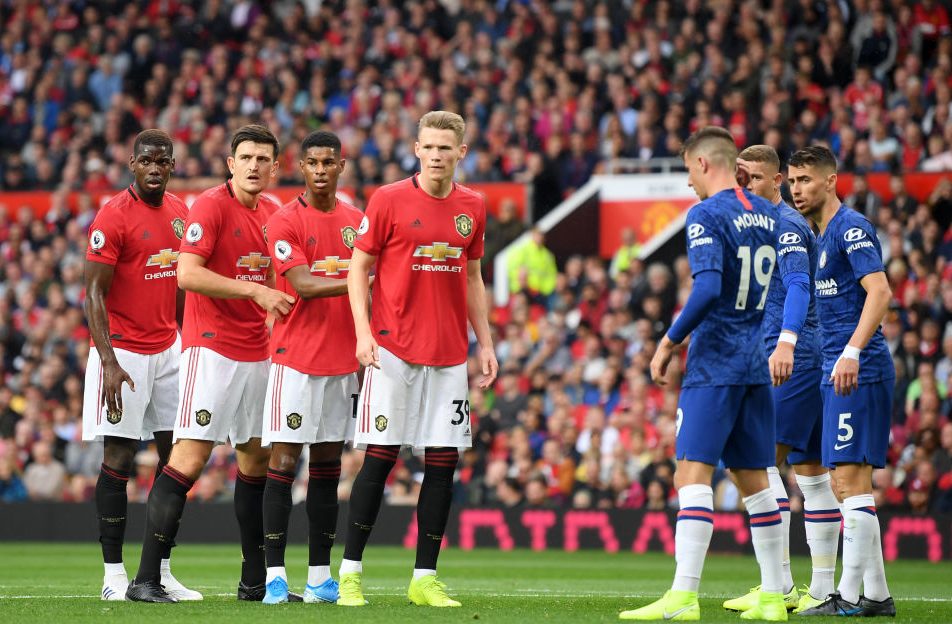 Defensive problems:
Both the team have issues at the back, Chelsea have given away 10 goals while United have conceded 12 since the season started.
We cannot let last two wins get on our head. Chelsea have Werner and Kai Havertz who look dangerous and can split open our defense.
I expect Ole to form more of an attacking team that will take advantage of Chelsea's defensive problems but at the same time look to protect our back line.
Predicted lineup:
DDG
Tuanzebe, Lindelof, Shaw
Telles, Pogba, Bruno, AWB
Martial/Cavani, Rashford
Comment down your predicted lineup and do leave a review of what you think of the blog, Thankyou.
United vs Chelsea, Premier League: 24th Oct, 10:30 PM IST.