The much-awaited game after lockdown has been played and I as a United fan wasn't satisfied with the result. We lacked quality and stability, at one point we were running across the pitch with good counter and losing possession in the next second.

It was Spurs who scored first at 27′, their January signing Steven Bergwijn scored a stunner collecting the ball 40 yards from goal, soaring past United defence and firing at David De Gea which could have been saved easily.
In limited time Pogba proved how important he is for the club he completed 17 out of his 18 passes against Spurs, including 3/3 long balls, and was successful with both take-on attempts. Only 1/18 passes were backwards.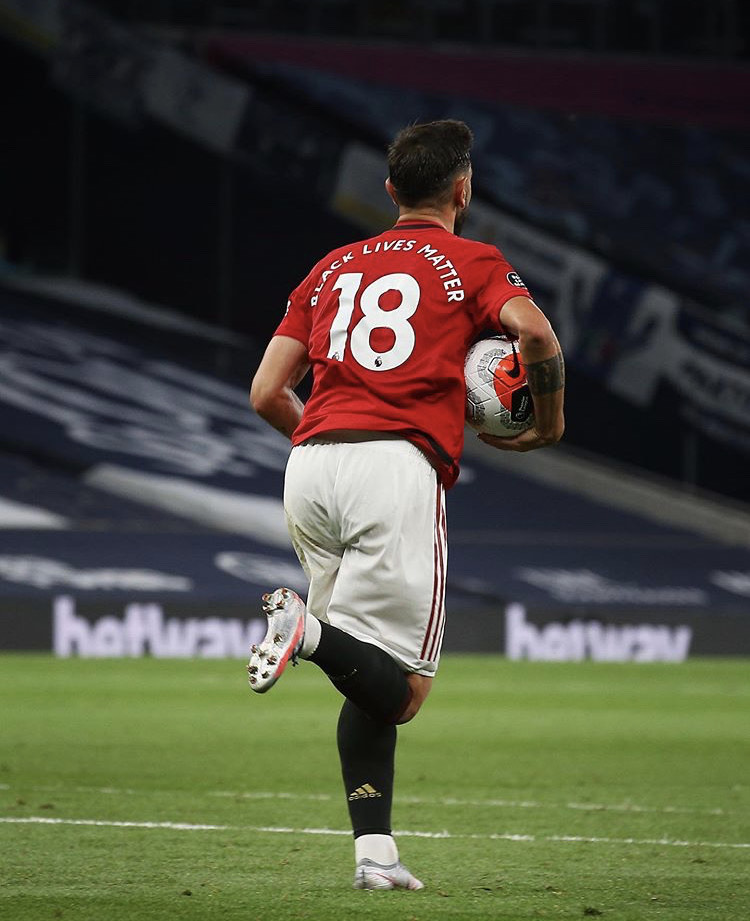 Daniel James seemed to have a dull game, he managed only 31 touches and losing the ball quickly.
Mason Greenwood and Pogba's addition to the team made a good difference, Greenwood almost scored a winner but unfortunately, his strike went wide and with just 45 seconds of entering the game Pogba managed to hit a shot at goal but was blocked by the Spurs defender.
Both the sides looked for more goals and United had upped their hopes when they received a penalty again only to be ruled off by VAR and rightly so.

Jose tactics seemed to be working as United have not been able to defeat them on their home ground yet.
In the Post-match interview, Ole said he was disappointed with one point.

"Good performance, disappointed with the one point. I think we deserved more. I think the performance deserved three points,"

"We started off slow, dominated possession yes but too slow then we conceded a sloppy goal – disappointed with that one. We had a bad five minutes after that one but after that, I think it was only a matter of time before we got the goal. Hugo Lloris made a fantastic save and we should have had more goals."
However the team did not look dangerous and hungry for goals, the overall performance was sloppy and lacked quality. United had a total of 12 shots in the entire game with 61% possession
Praises for Paul

"Paul Pogba is a fantastic player and is finally fit again. He has had a horrific injury-hit season and he is desperate to make up for lost time, It is great to see him show his qualities and the contribution he made was big in us getting a penalty. I think he showed how good he is as an all-round midfielder."

On Pogba and Fernandez's partnership

"It is a definite partnership that we want to build on, they have trained together now they have had half an hour on the pitch together. We want the best players on the pitch of course and want to find a balance in the team."
United play Sheffield United in their next game on 24th June 2020, 10:30 pm IST.