Neymar- Barcelona to Paris Saint-Germain. €222 Million.
"Messi is Barca's superstar, my son had to leave" this is what Neymar's dad had to say on the most expensive transfer in football history. He is the world's most marketable football player and has been very valuable for Barcelona. PSG had been looking for a star signing and had agreed to sign Emerick Aubameyang but the club ditched the idea and was set to buy Cristiano Ronaldo who was unhappy due to tax frauds. PSG took interest in Neymar when Barcelona showed interest in Marco Verratti. Neymar will have to wait for his debut as he had to sit out of PSG's first league 1 game as Barca still haven't cleared the transfer certificate.
Alvaro Morata- Real Madrid to Chelsea. £70 Million.
Manchester United's hopes of signing Morata shattered when Chelsea made the most expensive signing of the club. Morata himself had doubts about where he wants to go but Chelsea stole the show and made the £70 Million record deal.
Joe Hart- Manchester City to West Ham. Loan.
Manchester City and England goalkeeper is set to join West Ham for a season-long loan deal. Hart was on loan last season with Serie A team Torino when Pep Guardiola said he was no longer No.1 choice for Man City. He had preferred to stay there permanently but in the end, decided to come back to Premier League.
Wojciech Szczesny- Arsenal to Juventus. €12.2 Million.
After almost making 200 appearances with Arsenal, Wojciech Szczesny decided to leave the club to join Italian giants Juventus. The Polish keeper spent last two seasons with Roma on loan. Though he is happy with his new club he regrets the way things ended with Arsenal and expressed his gratitude on Instagram and thanked the club and the staff.
Nemanja Matic- Chelsea to Manchester United. £40 Million.
It was a bit shocking when Manchester United made this deal official considering his importance to Chelsea and his contribution in the last season. It is said that Matic maybe has forced his more to the rivals Man Utd. The Chelsea manager even went on to say that his plan to merge their new signing Tiemoue Bakayoko to the Premier League has been ruined after the Matic transfer.
Chicharito Hernandez- Bayer Leverkusen to West Ham. £16 Million.
The Ex-Manchester United player returned to Premier League after two long seasons with Leverkusen he also had a yearlong spell with Real Madrid where he made 23 appearances and scored 7 goals.

Tiemoue Bakayoko- Monaco to Chelsea. £40 Million.
The 22-year-old has signed 5 year deal with Chelsea from Monaco to become Chelsea's second most expensive signing of all time. There were payment speculations at the beginning of the deal but Chelsea managed cracked their second major signing.

Kyle Walker- Tottenham to Man City. £45 Million + £5 Million Add-ons
Walker is set to become the world's most expensive defender after (£47.5m) John Stones from Everton to City and Raheem Sterling's £49m move to City from Liverpool in 2015. David Luiz's 2014 move to Paris Saint-Germain from Chelsea also reportedly could have reached £50m after bonus clauses. Walker is happy with his new club and went on to say "It's better to play football with a smile on your face."

Dani Alves- Juventus to Paris Saint-Germain. Free.
Dani Alves ended his tenure with Juventus prematurely to join PSG, he has helped Juventus win Serie A and Coppa Italia last season and reach Champions League finals. However, he wasn't happy with the club as they did not fully understand his style of play and did not fully allow him to play at his natural position.
Douglas Costa- Bayern Munich to Juventus €6 Million (Loan) + €40 Million option.
Juventus paid €6 Million for a yearlong loan deal and an option to buy him for €40 Million, his move was followed by James Rodriguez's loan signing from Real Madrid.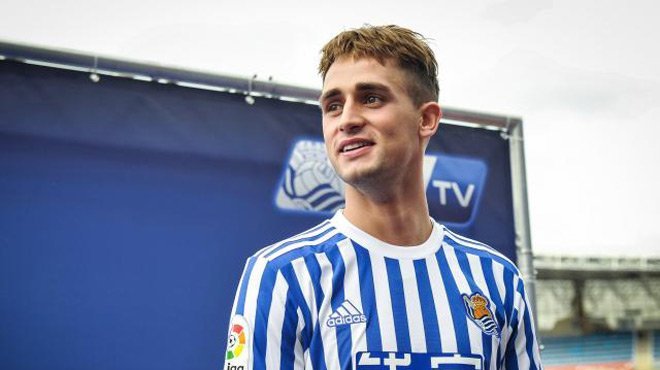 Adnan Januzaj- Manchester United to Real Sociedad. €11 Million.
Januzaj made his debut for Manchester United in 2013 against Sunderland under David Moyes scoring twice. He was on a yearlong loan with Borussia Dortmund and Sunderland before signing a 5 year deal with Real Sociedad which includes a buy-back clause.

James Rodriguez- Real Madrid to Bayern Munich. 2 year Loan.
Manchester United, Paris Saint-Germain, Chelsea and Juventus were among the clubs linked with James but Madrid president Florentino Perez wanted a €70 million fee. Bayern was able to do a successful bid with an option of permanent transfer offer.

Romelu Lukaku- Everton to Manchester United. £75 Million.
Jose Mourinho sold Lukaku to Everton when he was the manager of Chelsea and the pair was reunited when United won the bid against Chelsea to sign the Belgian striker. Lukaku has five years in his contract with an option for the sixth.

Wayne Rooney- Manchester United to Everton. Free.
The 31-year-old striker was on Mourinho's radar when he was Real Madrid manager but couldn't get regular football under him at Manchester United. After spending 13 years at United Wayne Rooney decided to leave the club to join Everton on a free transfer. Wayne has many records on his name including the all-time record scorer after beating Sir Bobby Charlton's record last season when he scored his 250th goal. He has won 5 Premier League titles, 1 CL with the Reds, it was indeed an emotional move for the fans and the club.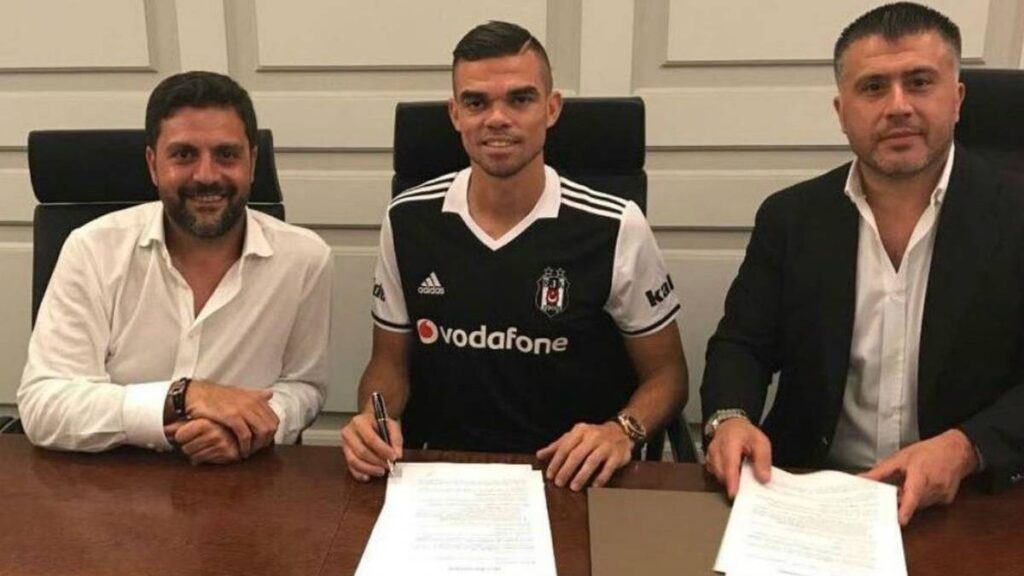 Pepe- Real Madrid to Besiktas. Free.
After spending a decade at Real Madrid Pepe was out of contract after the club released him. He failed to be Zidane's first choice in recent months due to injuries. The Portuguese was set to join PSG but the deal did not materialize.

Michael Keane- Burnley to Everton. £30 Million.
The England defender became Everton's fifth signing this season. Keane has signed a 5-year contract and has been under the manager's influence in joining the club. He was with United for 3 seasons where he hardly made the first-team appearance.

John Terry- Chelsea to Aston Villa. Free.
It was shocking when the club and the ex-Chelsea player made it official; Terry's contract expired in June. The England player has signed a year's contract where he will be getting £60,000-per-week. He played 717 games for the Blues and won five Premier League titles.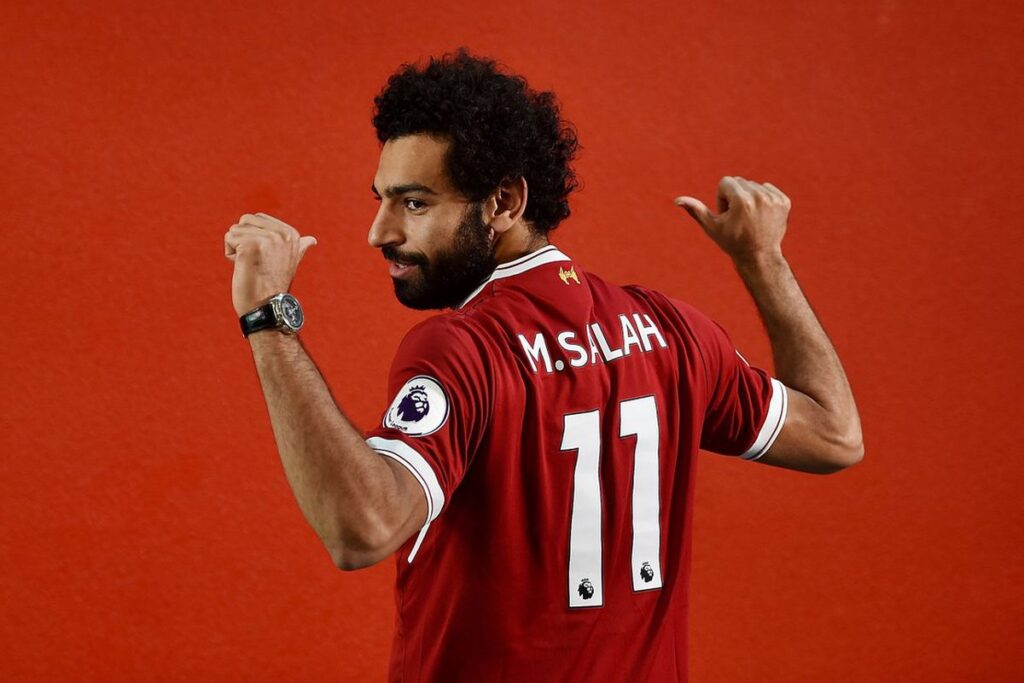 Mohamed Salah- Roma to Liverpool. £36 Million.
The former Chelsea man completed the signing with reds worth €39 million (£34.3m) and could be club-record signing. Liverpool paid £35m to Newcastle for Andy Carroll in January 2011. Salah signed a five-year deal and will wear No. 11 with Roberto Firmino agreeing to move to No. 9.

Victor Lindelof- Benfica to Manchester United. £40 Million.
Swedish international was the first signing of the Reds from Benfica on a four-year deal. United was looking to boost their defence as they prepare for the Champions League and he has been a long time target for United.

Pablo Zabaleta- Manchester City to West Ham. Free.
Zabaleta was released by Man City after his contract was expired, he declined offers from Italy, Spain to sign with West Ham and continue playing in the Premier League and is confident he can continue to deliver a good performance.